What Type of Tires Do You Need?
When most people think of pickups, they think of the Ford F-Series. These classic American trucks are built for optimum performance, and capable of handling some of the hardest jobs and the toughest terrains. All you need are the right type of tires to go with your new pickup from Courtesy Ford of Sauk City. Here's your guide to which tires will fit your needs.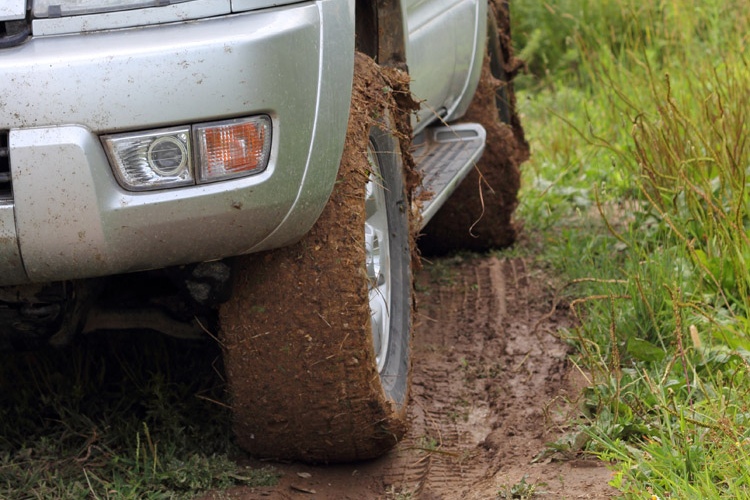 Off-road tires are often large in size and feature deep tread patterns. The specially designed, aggressive tread gives off-road tires the ability to handle all sorts of terrains, from loose gravel to dirt trails. If you plan to spend most of your time driving off the beaten path, then these tires will give your Ford the means to do so with ease.
Like off-road tires, mud tires are built with intense tread in order to provide traction on tough off-road conditions. Mud tires, however, are especially great in wet conditions, and can even stand in as snow tires. Mud tires make a statement, both in volume and appearance, so that your Ford will look as cool as it is capable.
All-terrain tires are versatile and durable options. These tires can drive for up to 50,000 miles and have multiple tread patterns, making them capable of providing reliable traction both on- and off-road. Plus, all terrain tires do a fine job of handling snow and rain. If you want a tire that will give you the flexibility to do a little off-road on a whim, these are for you.
It probably goes without saying that snow tires are ideal for those who live in areas with severe winter weather. Snow tires are composed of a special type of rubber that stays soft even in below-freezing degrees. This plus a special, deeper tread design create better traction and more control when driving in heavy snow, ice or sleet.