Ford Hybrid Lineup | Sauk City, WI
For years, Ford has been pioneering eco-friendly technology in its models to revolutionize the availability of cutting-edge hybrid options for drivers everywhere. Its lineup features some of the most efficient and affordable hybrid and electric cars on the market.
Ford Fusion Hybrid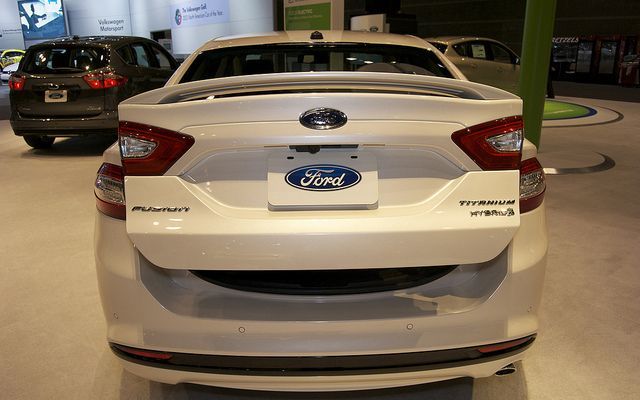 This popular midsize car gets a fuel-efficient boost by combining the strength of its gasoline engine with an electric motor. With a maximum electric-only range of up to 85 miles and mpg ratings reaching 44 in the city, this dependable and capable sedan is perfect for city or country driving. Engine options for the Ford Fusion Hybrid include a 2.0-liter iVCT Atkinson Cycle inline four-cylinder paired to an eCVT automatic transmission, and the available trim packages are S, SE and Titanium.
Ford Fusion Energi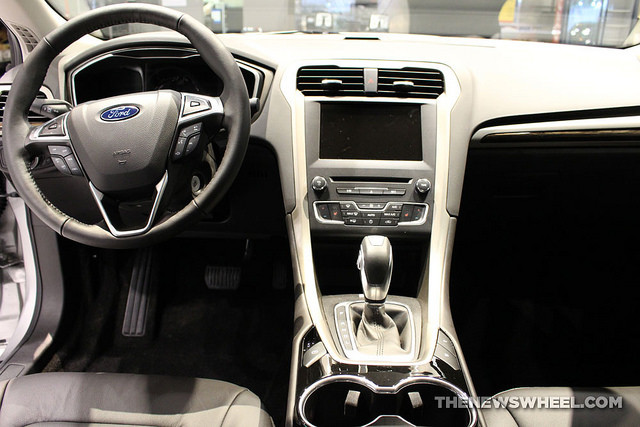 A recent addition to the lineup, the Fusion Energi employs a high-voltage battery in its 2.0-liter Atkinson-Cycle I-4 Energi plug-In hybrid engine. When paired with its eCVT automatic transmission, the Fusion Energi can reach 95 mpg in the city when travelling on electric-gas combined. Or, you can run in all-electric mode for 19 miles. Trim options include SE and Titanium.
Ford C-Max Hybrid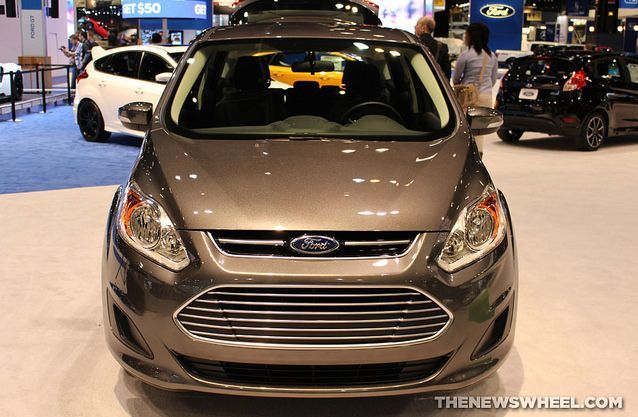 Compact yet spacious on the inside, the C-Max Hybrid is a surprisingly affordable option for eco-conscious consumers on a budget. This model runs on a 2.0-liter Hybrid-Electric Powertrain with a 1.4 kWh lithium-ion battery, kicking out an impressive 188 horsepower. Even better, its combined mpg rating reaches 42 in the city. Trim options include the tech-savvy SE and the luxurious SEL.
Ford C-Max Energi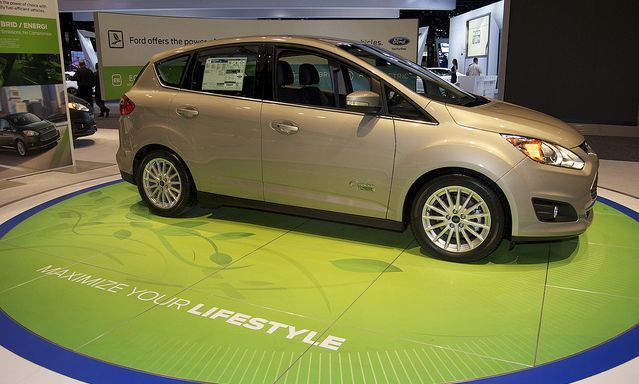 This plug-in version of the C-Max charges quickly overnight and has an EPA-estimated MPGe of 95. Its 2.0-liter Hybrid-Electric Powertrain comes with an upgraded 7.6 kWh lithium-ion battery that allows you to choose your driving mode: electric, gasoline, or combined.
Ford Focus Electric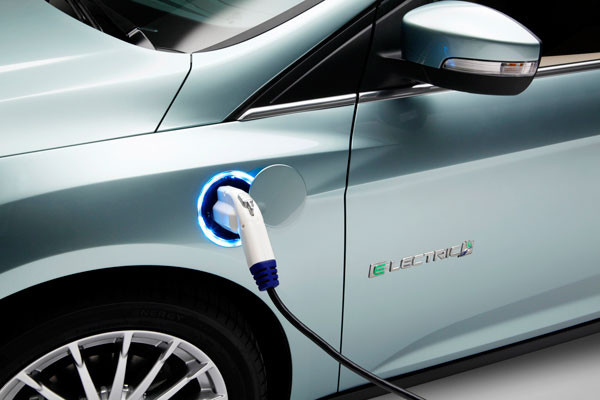 Known for being the most fuel-efficient compact car in America—boasting an unrivaled 110 MPGe rating—this bestselling compact car earns acclaim year after year for its innovations in eco-friendly technology. Being able to run 76 miles on a single charge by running on a 107 kW electric motor with 23 kWh lithium-ion battery, the Ford Focus Electric is a legendary hatchback that doesn't skip on interior tech features either.