Dare to Compare: 2016 Ford F-150 - Sauk City, WI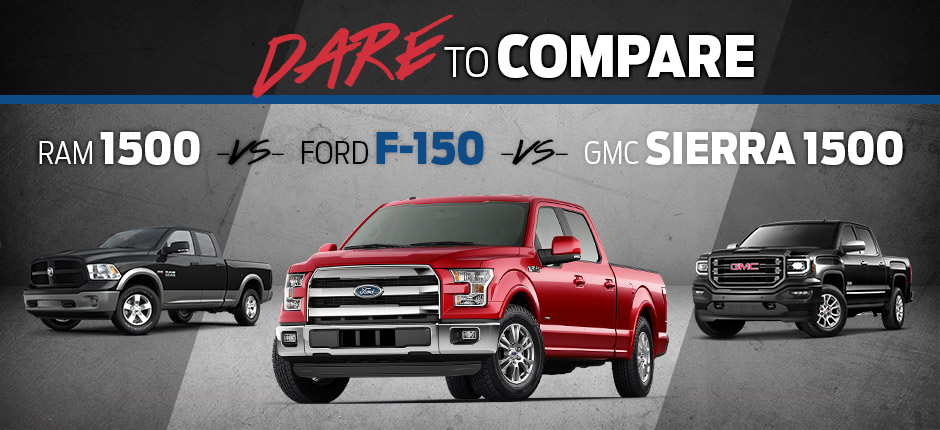 To say that the Ford F-150 is a popular vehicle here in America would be an understatement. The pickup truck has not only been our country's best-selling truck, but also the best-selling vehicle in the United States since the early 1980s. And there is a good reason for that market dominance: When it comes to the competition – the GMC Sierra 1500 and the Ram 1500 – the 2016 Ford F-150 simply wins every time.
To start with, the Ford F-150 has a starting Manufacturer Suggested Retail Price of only $31,905, which is about $5,000 less than that of the Ram 1500. Plus, it's more fuel-efficient than both the Sierra 1500 and the Ram 1500, getting up to 25 miles per gallon on the highway.
Additionally, the Ford F-150 scored a 5-star rating from the NHTSA in crash results, while the Ram 1500's score was lower. Lastly, the Ford F-150 comes with more unique accessories than both the Sierra 1500 and the Ram 1500, making it easier to customize the truck and make it truly your own.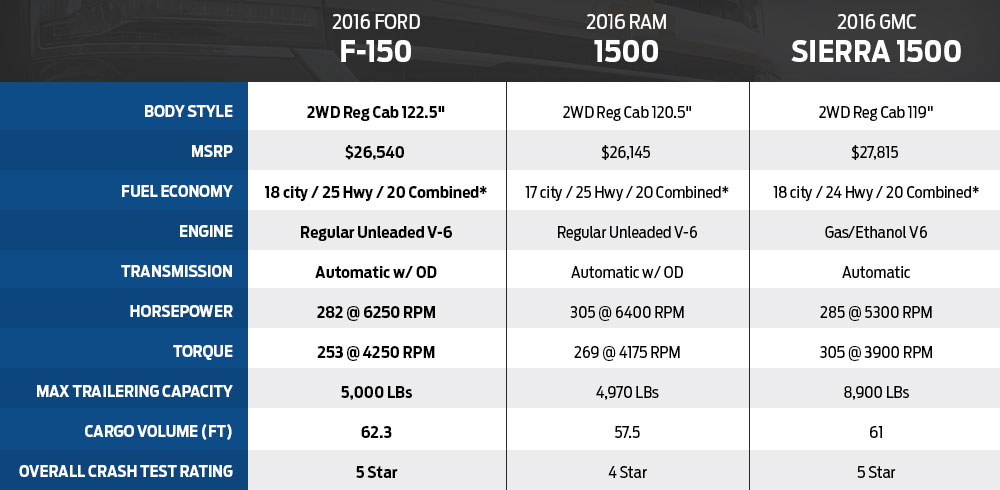 The added benefit of 4-wheel drive can be crucial to being safe and comfortable on the road. Whether it be hazardous winter driving conditions or off-road use, having 4-wheel drive at your disposal will help get you out of tough spots. Below you'll find a comparison of 4-wheel drive models for the Ford F-150, Ram 1500, and Sierra 1500.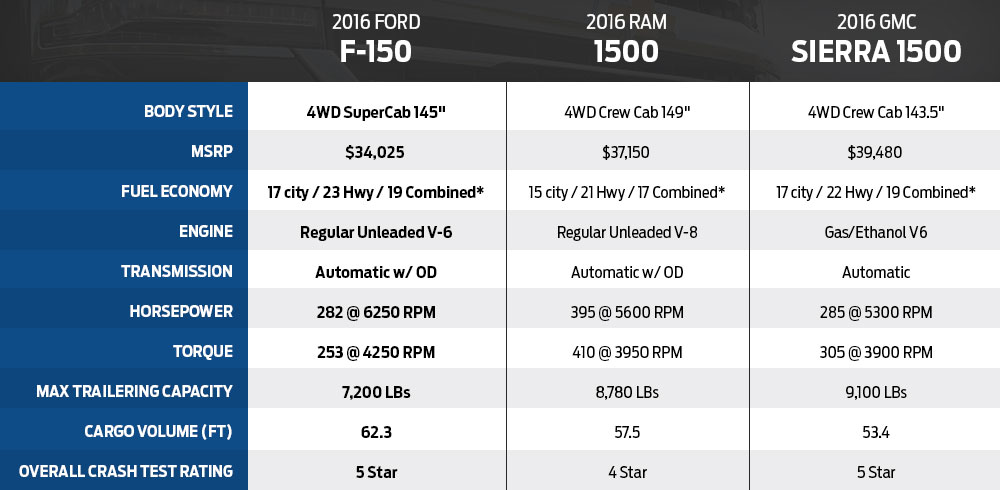 Want to learn more about the latest Ford F-150 or take one out on a test drive? Contact us today or simply visit us anytime at Courtesy Ford of Sauk City!
Sales Hours
| | |
| --- | --- |
| Monday | 8:00 am - 8:00 pm |
| Tuesday | 8:00 am - 6:00 pm |
| Wednesday | 8:00 am - 6:00 pm |
| Thursday | 8:00 am - 8:00 pm |
| Friday | 8:00 am - 6:00 pm |
| Saturday | 8:00 am - 3:00 pm |
| Sunday | Closed |